Boris Vitázek, Gabriela Zigová, Amalia Roxana Filip, Jan Nálepa
25. 10. 2020 – 04. 12. 2020
Nová Cvernovka, Bratislava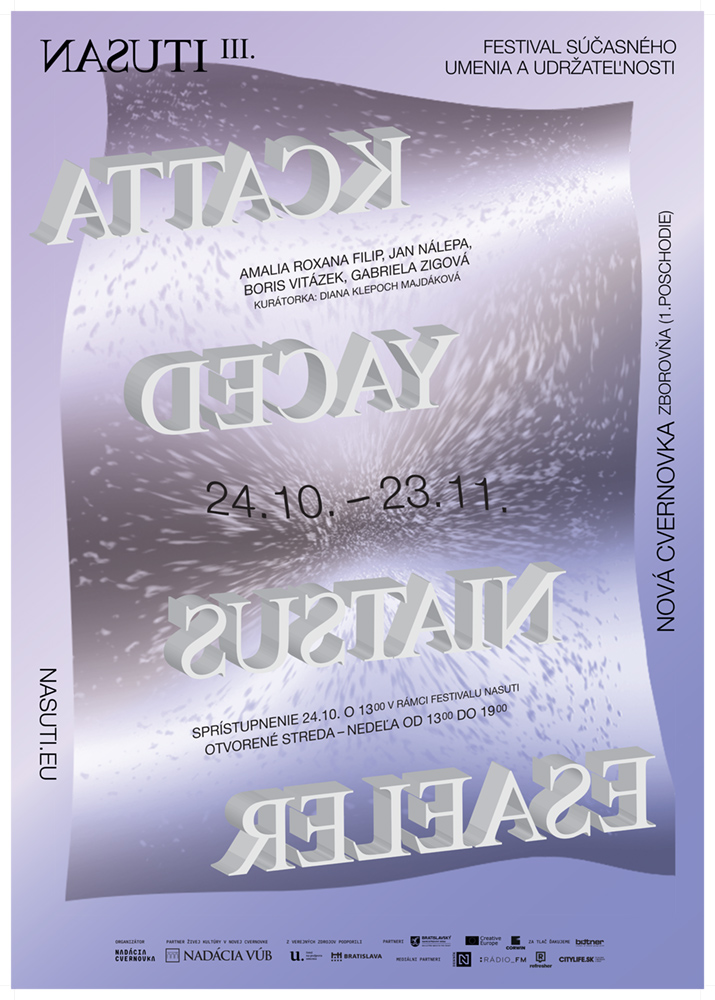 Curated by Diana Klepoch Majdaková
The exhibition Attack Decay Sustain Release was created for the NASUTI festival in Nová Cvernovka in response to this year's topic 'degrowth'.
Borrowed from synthetic music production, the term describes the dynamic course of sound and is a symbolic parallel to the organic life cycle, which may be (but does not have to be) a response to current events likely leading to the collapse of civilization.
Amalia Roxana Filip, Jan Nálepa, Boris Vitázek and Gabriela Zigová developed their work under the curatorial guidance of Diana Klepoch Majdáková. Attack Decay Sustain Release is a site-specific project, an environment consisting of objects, sound and light installations.
photo: Jan Šipocz
The intention was to create an autonomous, time-evolving environment, a situation combining natural with artificial, sound with visual perception, organic processes with technological ones, the motif of destruction with re-emergence, a sensual experience with the processing and acceptance of scientific facts.
The artists deal with the principle of equal rights of all components of organic and inorganic processes and their merging into one endless cycle whose dominant element disappears and thus gives space to something new. A motif that can be as devastating as liberating for humanity and this era.
Cvernovka
Ilona Németh / Gabriela Zigová
21. 09. – 12. 11. 2017
Gallery of Miloš Alexander Bazovský, Trenčín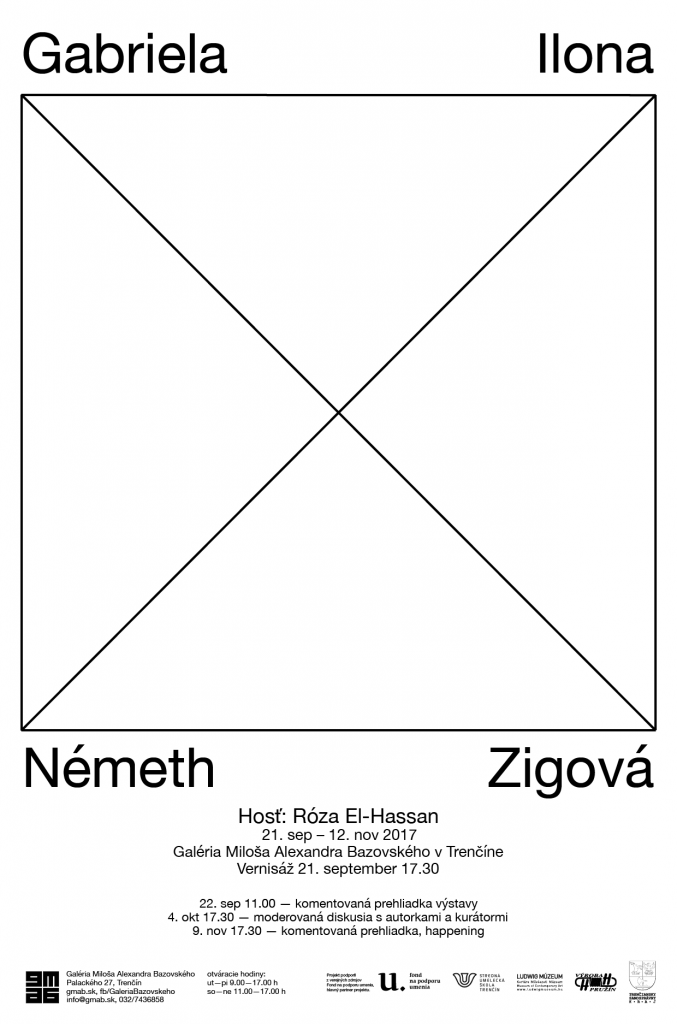 Curated by Radka Nedomová
Kinetic site specific installation arose as a critical appeal, as well as memorial act to the demise of the former art center Cvernovka in Bratislava. It personifies the continuous cycle of destruction of cities and landscapes by development projects designed for the highest classes. The work is critical to the current trends of destruction of historically important and valuable architecture.
Part of curatorial text by Radka Nedomová for exhibition Ilona Németh / Gabriela Zigová